Rocket Guide to Diving Adventures in Vanuatu

Diving in Vanuatu
Vanuatu has some world class wreck dive sites.

Port Vila

Vanuatu has two main Scuba Diving epicentres, Efate and Santo. Both have a wide range of dive sites and diving services. The Rocket Guide to Vanuatu lists all of these dive centres with their contact details and exact location.
Get your Rocket Guide Right Now »
Good Gear Small Dive Groups

The dive centers have modern, well maintained equipment and boats and the size of the dive groups is usually small. Find out more on the

Rocket Guide to Vanuatu»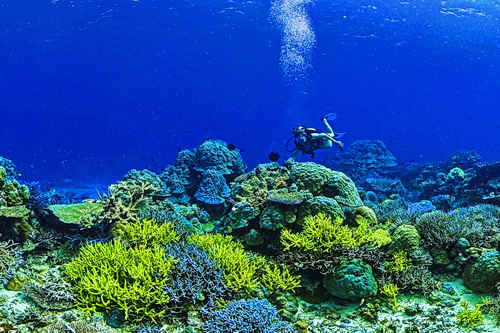 Thriving Coral

The reefs in some areas are thriving, with an abundance and variety of marine life. The Dive Centers will show you the best places and the Rocket Guide has all of the dive centers, with their contact details and available facilities.

Check them all out on the Rocket Guide»
The Photographer's Dream

Vanuatu has a few reefs where all species of marine life and the sea creatures are protected. You can swim right up to the colorful tropical reef fish and photograph to your heart's content.

Warm up on the beaches
After your dive you'll totally bliss out on the white sand beaches surrounding the lagoon islands. The most amazing thing about the beaches is that you and your dive buddies are likely to be the only people in sight.
See all the beaches of Vanuatu on the Rocket Guide »